土方巽:「當人們將身體與舞蹈聯繫起來,才會真正明白什麼是痛苦折磨:它是我們生命的一部分。無論我們在外面怎樣尋找,不鑽進自己的內在便無法找到。」
2022「跳格」開幕節目「此地此身」以散文電影的形式,讓藝術家陳巧真、張紫茵、莫頌靈及葉奕蕾展開對話,以共同體的形式探索與觀照身體與我們的生存之狀,審視身體記憶在時間洪流中的變化。四位創作者將向觀眾娓娓道來自身對現狀的感知,猶如日記般,拼貼成意識流的影像詩。
四個委約作品由城市當代舞蹈團「跳格2022」和文藝復興基金會「奪目影像」共同委約。
"When one considers the body in relation to dance, it is then that one truly realizes what suffering is: It is a part of our lives. No matter how much we search for it from the outside there is no way we can find it without delving into ourselves." -Tatsumi Hijikata
Tapping into the author-centric nature of the essay film, JF2022 Opening Program "All That is Happening" focuses on questioning our living substances, connecting to our body memories transiting through time. A conversation between four artists and filmmakers, Chan Hau-chun, Dorothy Cheung, Jolene Mok and Elysa Wendi, they discuss collectively their observations on bodies as vessel of their contemplation in the present moment.
The 4 films are co-commissioned by CCDC 'Jumping Frames 2022' and RFHK 'Eye Catcher'.
《自如身 If I Can't Dance》 - 張紫茵 Dorothy Cheung
她面對沒有盡頭的復健、她的身體無法忘記傷患、她想達到別人的要求,卻摔了一跤…以三位舞者的受傷經驗,以及身體拉扯的影像為喻,思索如何與創傷共存,在土崩瓦解的世界中走下去。
She faces endless rehabilitation; her body keeps recalling the injury; she wishes to appease, yet she fell …… Three dancers who have confronted injuries filled the visual with strain on the body. The film ponders how to co-exist with the trauma and keep going after one's world falls apart.
《失去的部分 Lost a Part Of》 - 陳巧真 Chan Hau-chun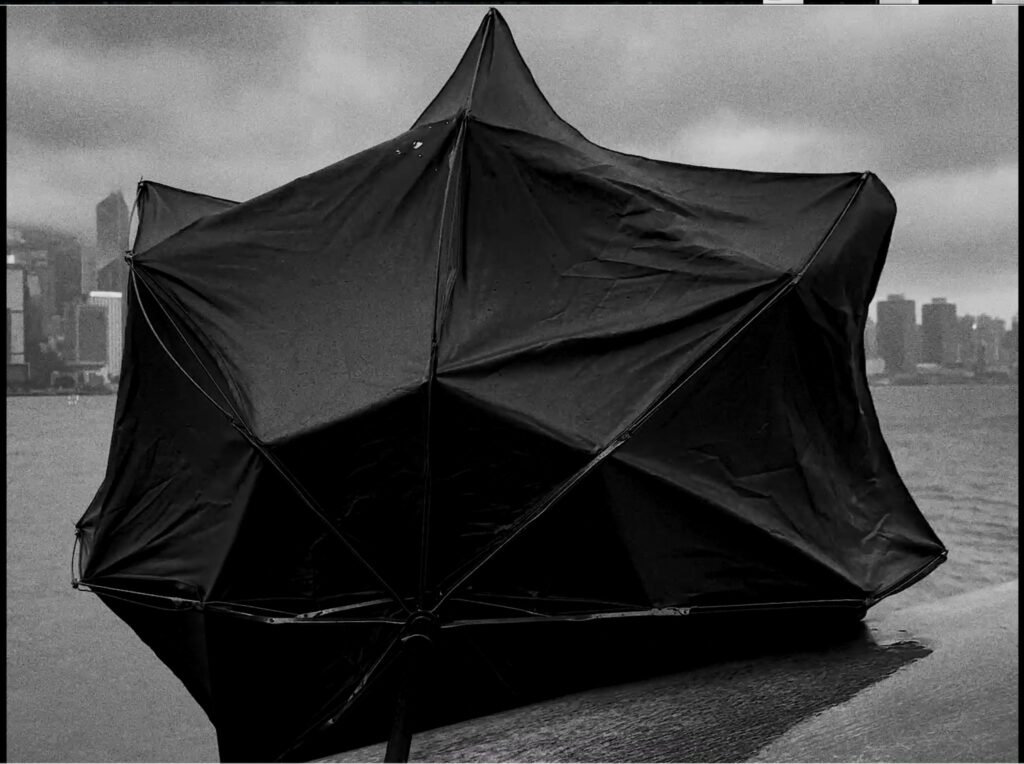 身體的滯缓,趕不上現實生活的變化。當屬於手的記憶被反覆召喚,口腔的空缺最終被人工物料填補,身體若有記憶,那該如何回應這幾年間置身此地的經驗?三個人,各白敘述身體無無以名狀的變化,試圖尋找幽微的軌道。
Stagnation in the body cannot keep up with the changes in real life. When memory of the trembling hand constantly haunting, when the cavity is filled by artificial materials – if body remembers, how should it response with the years of traumatic past? Three of us, describe the indescribable body changes try picking up the hints and signs.
《180°·78°14'n 15°36'e·2013》 - 莫頌靈 Jolene Mok
乘著一艘帆船遠征北極高地,旅途中,我被送往不同的峽灣。面對一片廣大的荒涼風景,我感到非常渺小。我失去方向,根本無法確定自己在哪裡。因此,每次著陸,我便用腳架將攝錄機穩固妥當,盡可能穩定和緩慢地反復進行180°平移拍攝。就好像我每次拍攝舞蹈表演前用三腳架定位演練,而攝錄機則記錄了我們直演練的方式。
Being on an expedition aboard a ship in the high arctic, I got transported to different fjords throughout the journey. Facing the vast, deserted landscape, I felt extremely tiny. I basically lost my orientation, not able to locate myself, at all. So, with a sturdy video tripod and a camera, all I did during each landing was to conduct 180° pan shots, repeatedly, as steady and slowly as possible, As if,
I was rehearsing for a dance performance with my tripod every time during shooting, while the camera documented the way we practice all along.
《海坐下來時沒有風 As I Imagine My Body Moving》 - 葉奕蕾 Elysa Wendi
曾經的舞者,因一次突發的意外,翻開了深埋於身體二十多年的傷痕。記憶不斷重構、拆毀,當下,發病的身體不能移動,卻疑似穿梭時空般於不同城市行走。時空邊界漸變模糊,折射於覆疊的影像中,挖掘自身的內在,探問過去現在的偶然。
A former dancer encountering a sudden health issue, unveiled a deeper scar that concealed inside her for over 20 years. The film explores the notion of kinaesthetic separation between the body and its stream of consciousness, sometimes dislocation, or disconnection. Her immobilized body bearing illnesses somehow
wandering in distorted time and space. The depersonalisation is perhaps a detachment one could have learned about our body and its autonomy.